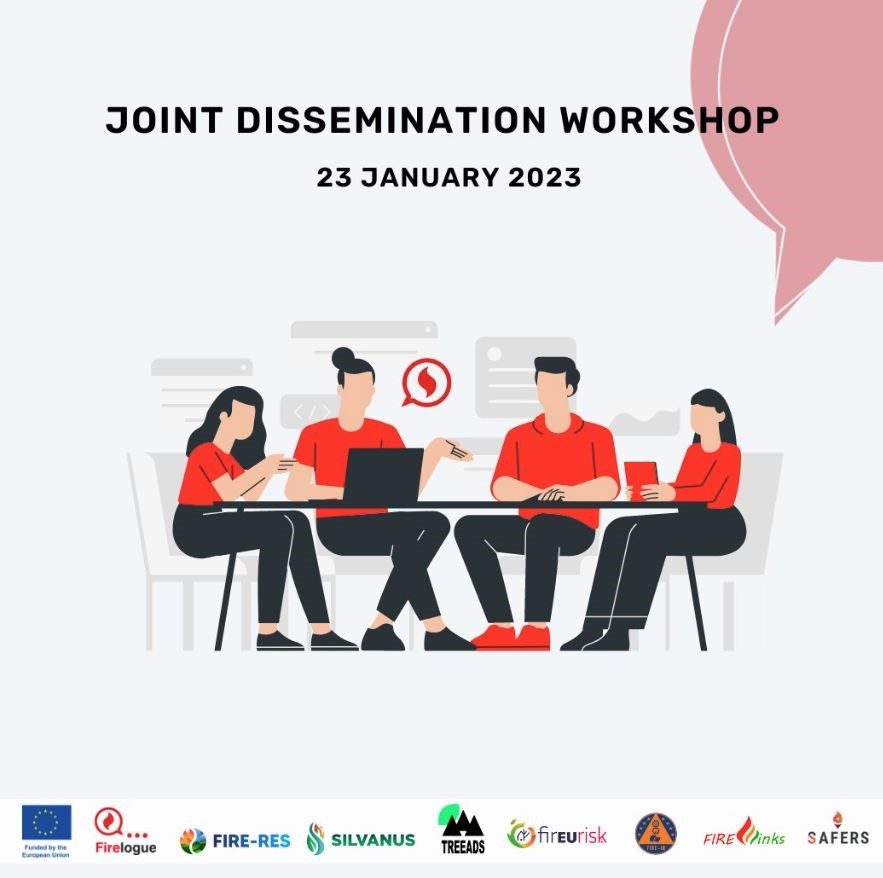 The first Joint Dissemination Workshop 'EU Fire Projects United' took place online on the 23rd of January 2023 and was hosted by Firelogue. Among the invited Dissemination managers, M4D represented 'Structured Approaches for Forest fire Emergencies in Resilient Societies – SAFERS' project, as the Scientific Dissemination leader of the project, in cooperation with SEMIDE.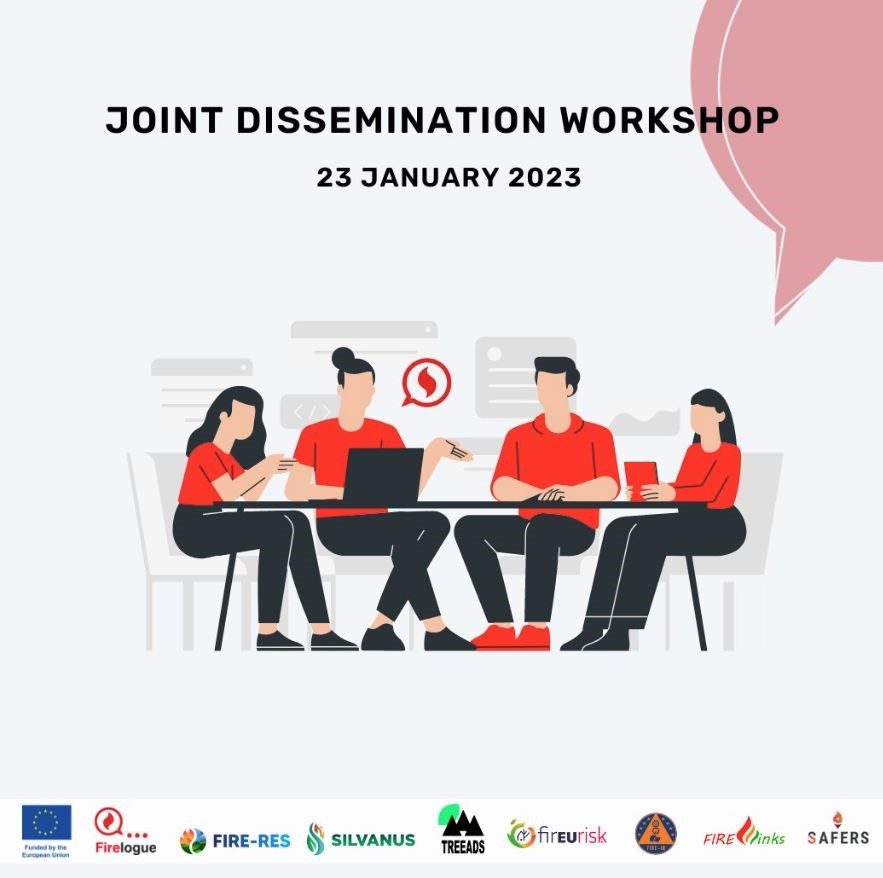 The Workshop gathered 69 participants from nine projects, namely SAFERS, Fire-RES, SILVANUS, TREEADS, FireEUrisk, FIRElinks, FIRE-IN, PYROLIFE, and FIREADAPT, and focused on the current challenges and solutions developed in the field of disaster management.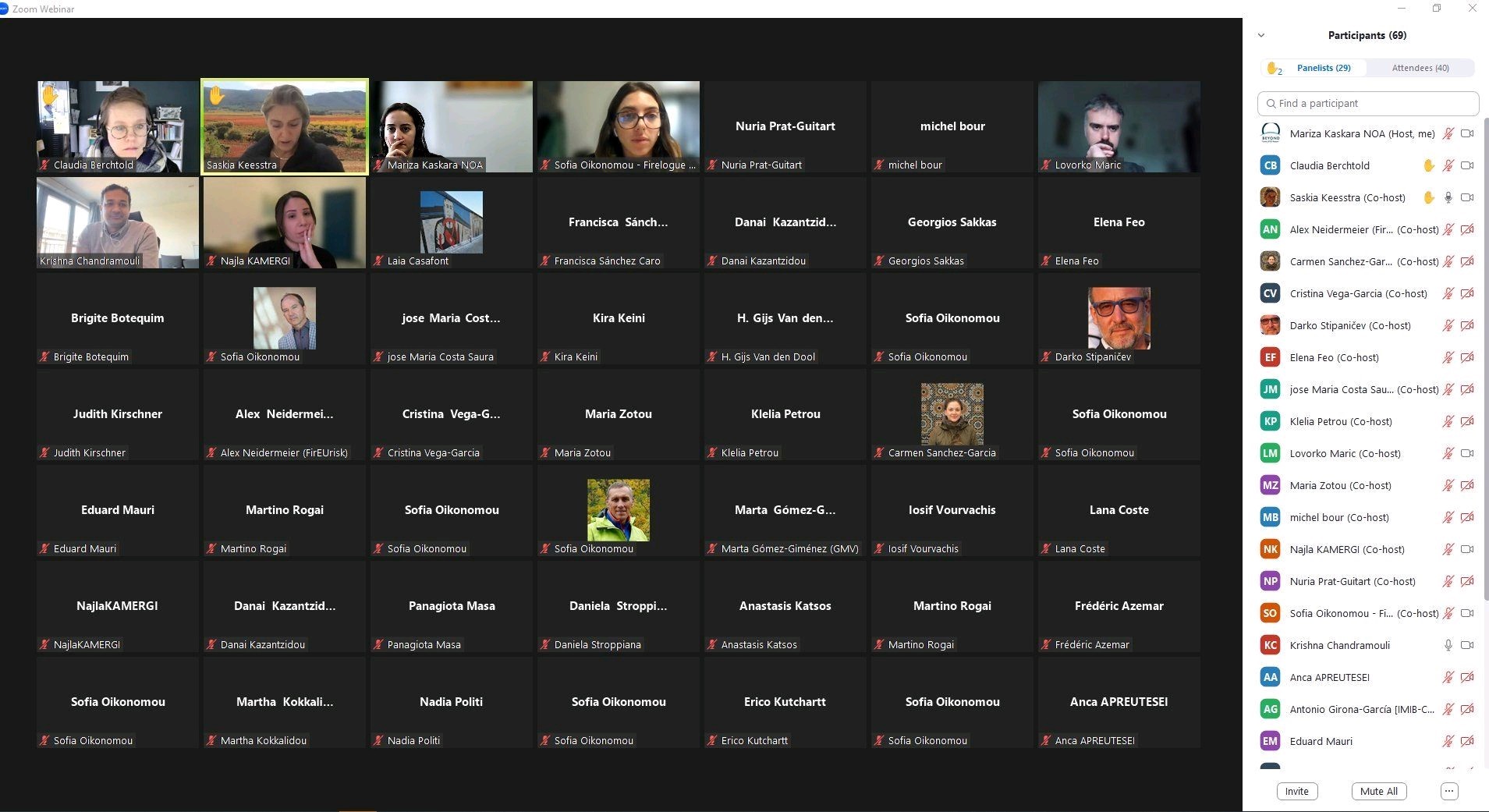 The SAFERS's mission to support societies in becoming more resilient across the key phases of the forests' fires emergency management cycle was presented as a whole by combining the common dissemination strategies that CERTH follows together with SEMIDE, the Communication and Stakeholders leader of the project.
Finally, the Workshop was published on Union Civil Protection (UCP) Network, while the initiative offered opportunities for the creation and the expansion of synergies between Consortiums focusing on EU Fire Protection Mechanisms. All participants agreed to meet again in Spring 2023 on this year's Wild Fire Risk Management (WFRM) Clustering Event, for further discussing a common approach towards the adoption of emergency management solutions.