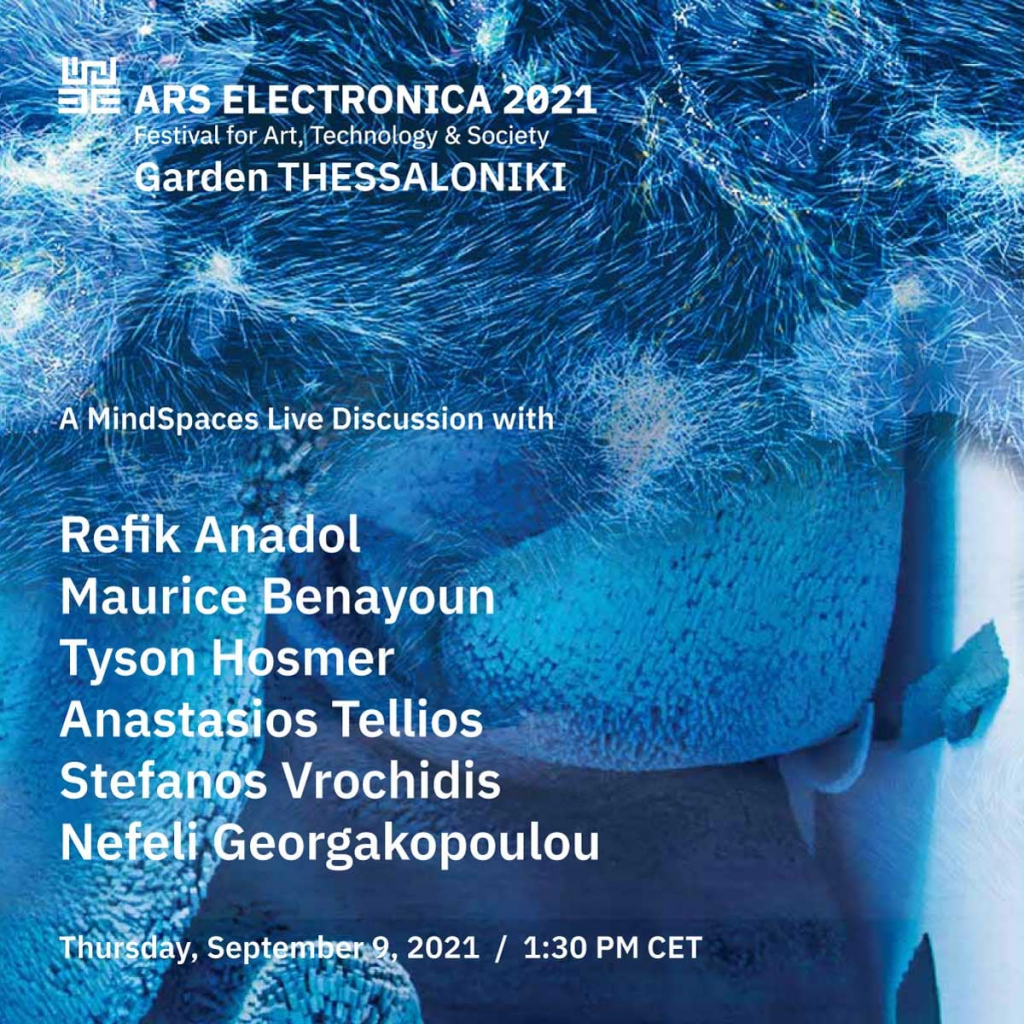 How can the dialogue between art, science and technology lead to a design process that makes our habitat (cities and nature) more inclusive, innovative, and creative?
Join a Live Discussion at Garden Thessaloniki at 
Ars Electronica
 Festival 2021.
In this session, invited artists, architects and researchers on AI from the 
Starts
 H2020 
MindSpaces 
project (coordinated by M4D/MKLab) will present and discuss their exploration with these technologies and their creative practice at the intersection of artificial intelligence, machine learning, architecture and design.
Art-Technology-Architecture (Live Discussion)
Thursday, September 9, 2021 1:30 PM to 3:00 PM CET
Learn more and register to watch it live at: